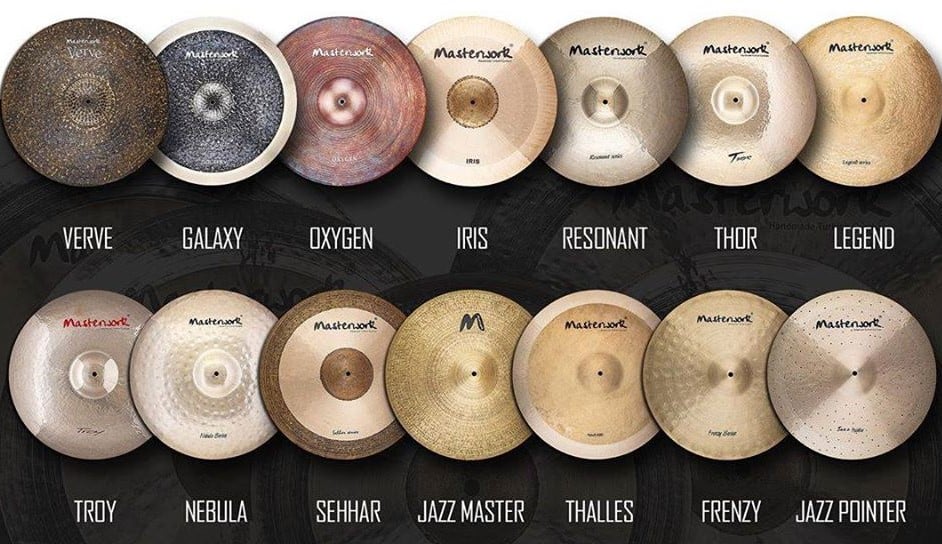 Cymbals were unknown in Europe until the Turk raids first brought theme there. The story began in Istanbul in the 15th century with the Zildjian family. They were used predominantly in military music. The first written European music requiring cymbals dates back to the late 17th century. After that it took another 200 years until they were introduced in modern music from jazz to rock with drums.
Nowadays there are several factories in Turkey that produce unique cymbals with traditional methods gifted from father to son. Masterwork Cymbals smiths are the artists who use those ancient technics to produce the best cymbals.
B25 allow, a combination of copper and tin, is the secret formula that has been used for many years to achieve the great musical sound demanded by musicians all over the world. This alloy is a matter of passion, desire and sadness that he cymbals smith brings out from deep within his heart and soul.
The Masterwork Cymbals factory was founded in 2002 in Istanbul and is now owned by the cymbal smith Yucel ULUC and Darbouka smith Cetin LIMONCU. The factory manufactures 14 different series on the traditional B25 alloy. The cymbals leave the factory hand signed after being checked by specialists for the best quality, and get delivered all over the world. This is the main philosophy of our company.
Check them out in the Shop!
How Masterwork cymbals are made - Meet the masters VIDEO
Masterwork 2020 Catalog - Click here!
SHOP MASTERWORK CYMBALS - CLICK HERE!
Click the names or the pictures to listen to sound / video clips of the different series.

Custom Series
The all-rounder in the Masterwork range, the custom series offers a wide frequency spectrum, a warm fundamental sound and dynamic sensitivity.

Resonant Series
Cymbals in the Resonant Series are first lathed, then hand-polished to a high gloss finish. The Masterwork Resonant Series has a brilliant but nonetheless essentially warm sound. Ideal for everything from pop to rock.

Valena Series
The Valena Series is a more contemporary looking and sounding line, brilliantly finished with raw, unlathed bells. The bottoms are highly polished and traditionally lathed from edge to bell. The tops are lathed with a few different patterns to creat a unique look comprising an inner circle of short, wide knife marks followed by a highly polished band, followed by a thin unlathed band and an outer band with a highly polished finish.
Modern Drummer Magazine Review (Product Close-Up) of Jazz Master and Valena Series from the June 2016 issue
Jazz Master Series
These somewhat thinner cymbals are dedicated to the masters of jazz who prefer the sound of traditional Turkish cymbals. These series are manufactured in the time-honoured manner, using the techniques handed down from father to son, and mercifully not blemished by the vulgar company brand logos. Jazz Masters has clear stick definitions combined with brilliant overtones, a light attack and a fine warm sustain.

Natural Series
Our Natural Series is hard hammered but not lathed. Earthy sound with complex undertones and a prononuced but clear ping sound that can easily describe our Natural Series. Characteristics that are enhanged for a light attack and warm sustain.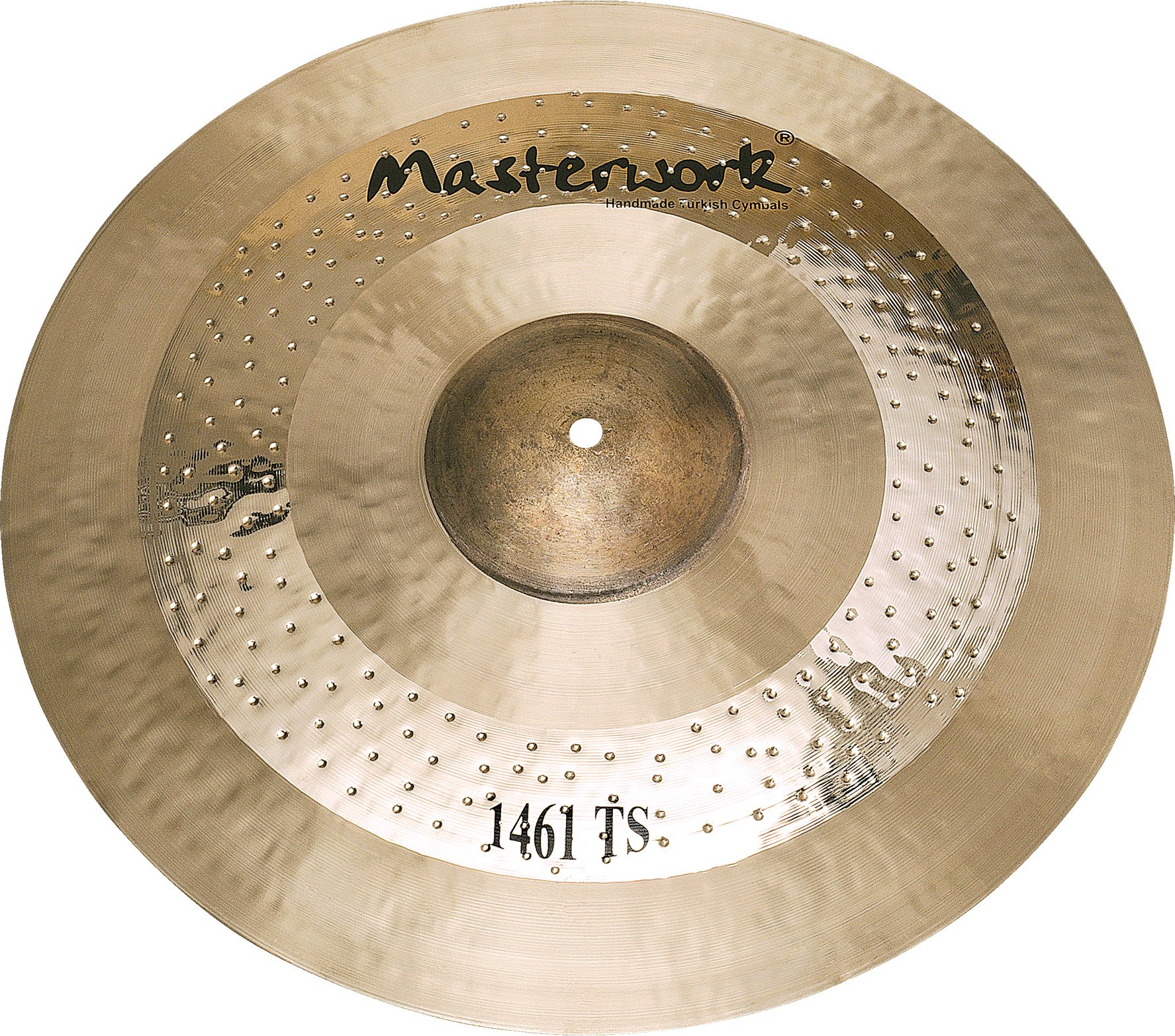 1461 TS Series
1461 series have the antique extraordinary look and offer a warm fundamental dark sound, as well as the dynamic sensivity and the powerful sound of the custom series.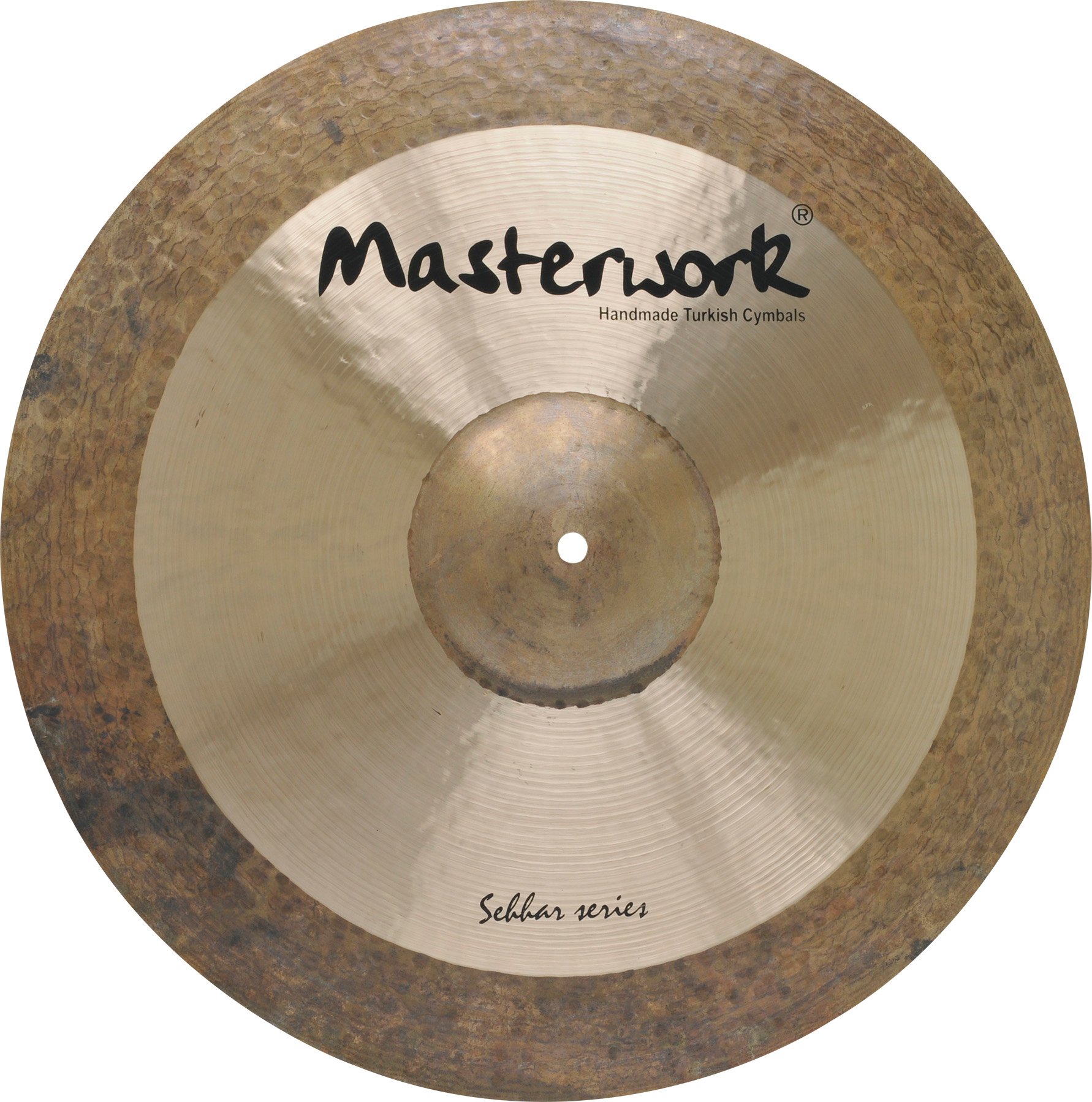 Sehhar Series
The Sehhar series from Masterwork is like a crossing between the Custom and Natural Series. The middle and underside are lathed in the traditional way, whilst the edge and the bell are merely hammered. Crystal-clear stick definition and complex, warm undertones, a crisp attack and a gong-like decay are the main characteristics of the Masterwork Sehhar Series.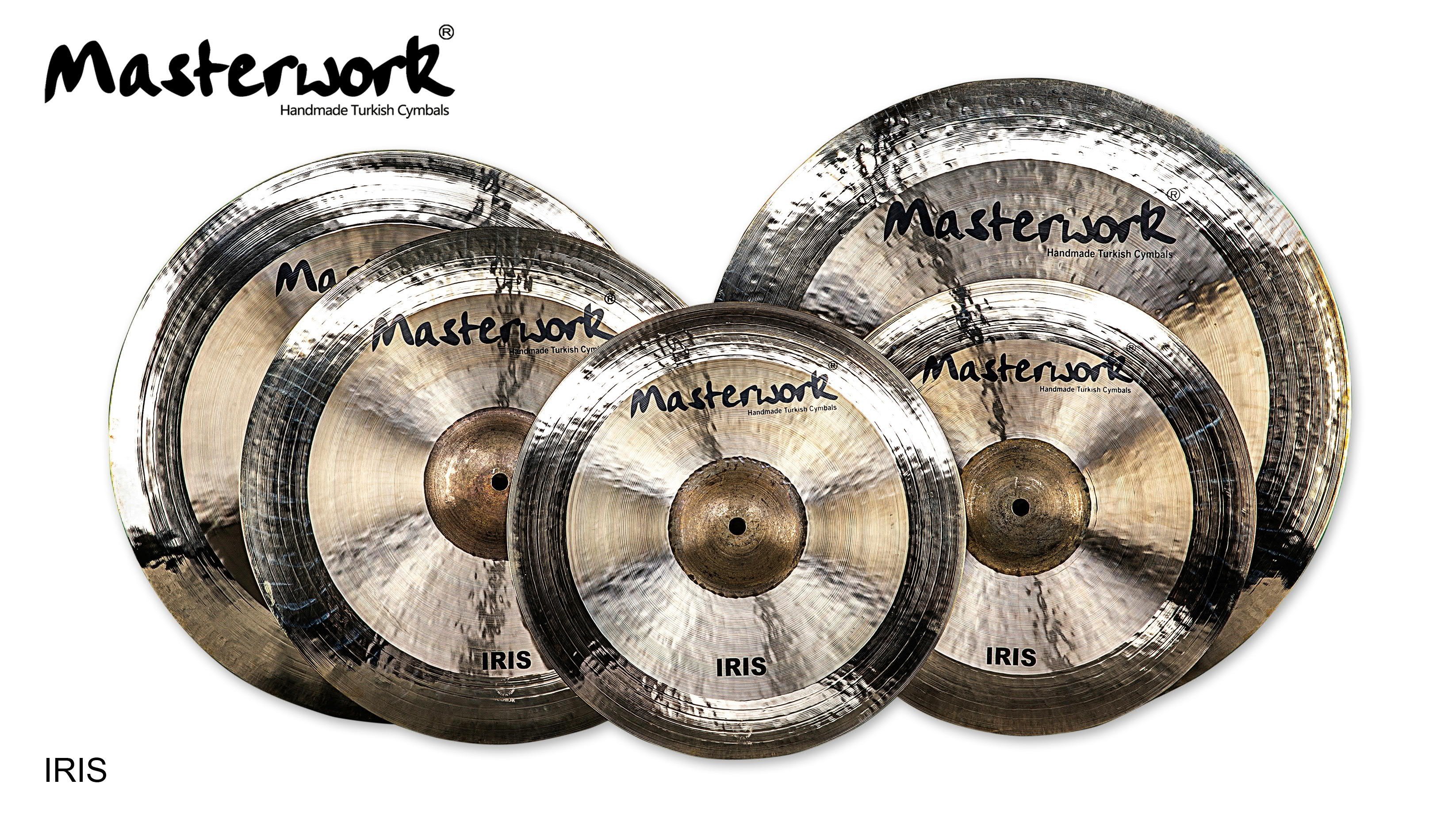 Iris Series
While manufacturing the new Iris Cymbals, musicality and dynamics stood as traids in the focus. A trizonal playing area without captivating optics produces multi-layered, highly dissolving and powerful notes, which by the stronger stress of high and deep frequencies as well as diminished middles offer a modern range of sound to the player.

Elegance Series
Raw surface, like Zildjian K Custom Special, with massive golf ball style hammering. Very controlled and responsive, dark and complex, organic and warm, with factory pre-aged appearance. Somewhat similar to the Thalles Series but with large sized deep hammering on the unlathed portion of the cymbal, which provides a beautiful complexity. Low profile and pitch, deliciouosly dark, but overall quick sustain. Outer 2" finely lathed while the inner is raw and heavily hand hammered. Suits well for jazz, blues, ballads and soul, just as funk, fusion, country, folk, mellow pop or rock.

Master´s Choice Series
Top side is lathed - just barely - and hand hammered all over. The underside is fully lathed. The tone is dark, semi-dry, super complex and wonderfully organic. The wash does open up nicely, but it remains controlled, and therein lies the beauty of the Master's Choice Series. Dark, organic, complex, but definitely controlled. Responsive and decays medium quickly. The Master´s Choice Series is a no-brainer for jazz, blues, soul, ballads, funk or anything dark, dirty and REAL. And if you play pop, country or rock, it's a great compliment to brighter tones.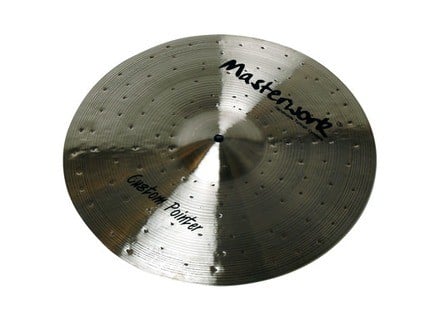 Custom Pointer Series
Enter the treasury of more options and more sounds! Like no other Masterwork Series, Custom Pointer cymbals have deep imprints of the hammer. These jazz cymbals have an outstanding dynamic range and an earthy basic sound with plenty of warmth that is complemented by presence and attack. This is a cymbal that can be controlled prefectly.

Fossil Series
The Fossil Series in an FX (Effect) series with laser made holes. Cymbals with holes usually have a faster and more aggressive attack, shorter sustain and therefore also a faster decay.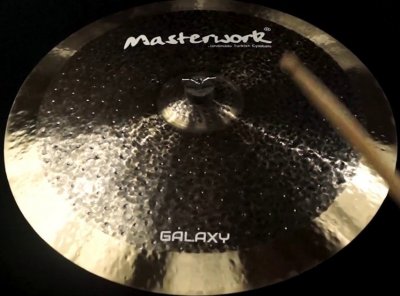 Galaxy Series
The Galaxy series is intended for the jazz player who do not just want a cymbal with an excellent sound, but also with a unique look.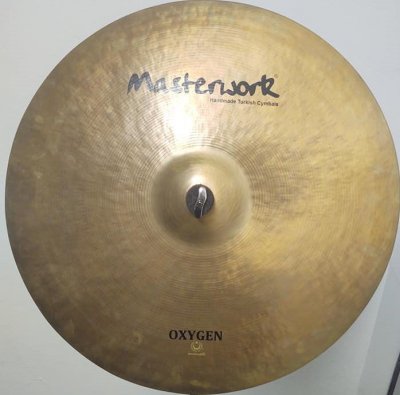 Oxygen Series
The Oxygen Series, just like the Jazz Master, Custom Pointer, Galaxy, Thalles, Galaxy and Verve series, all have their own unique jazz sounds.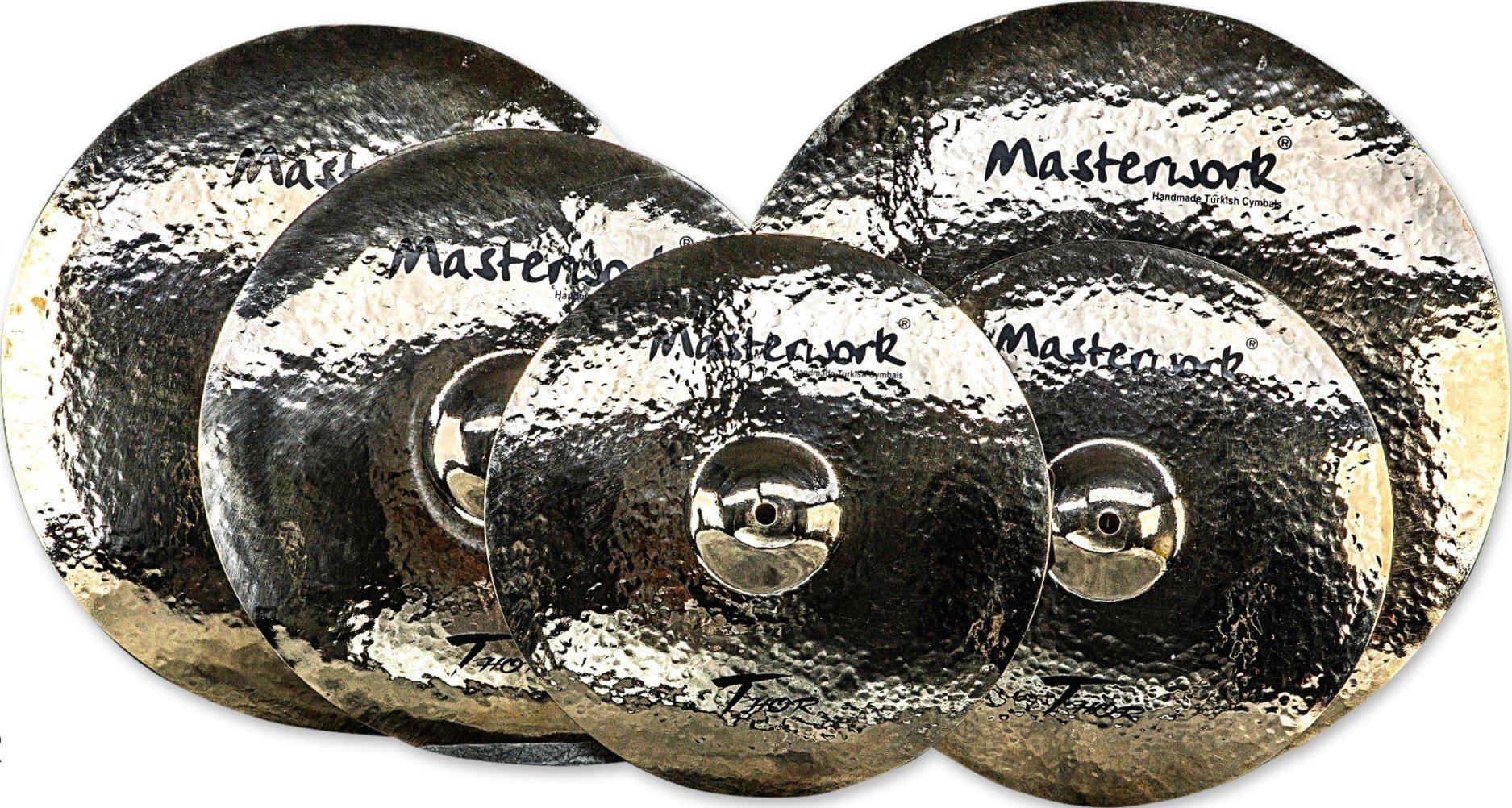 Thor Series
The Thor series is like the Resonant series but with no lathing and is polished directly.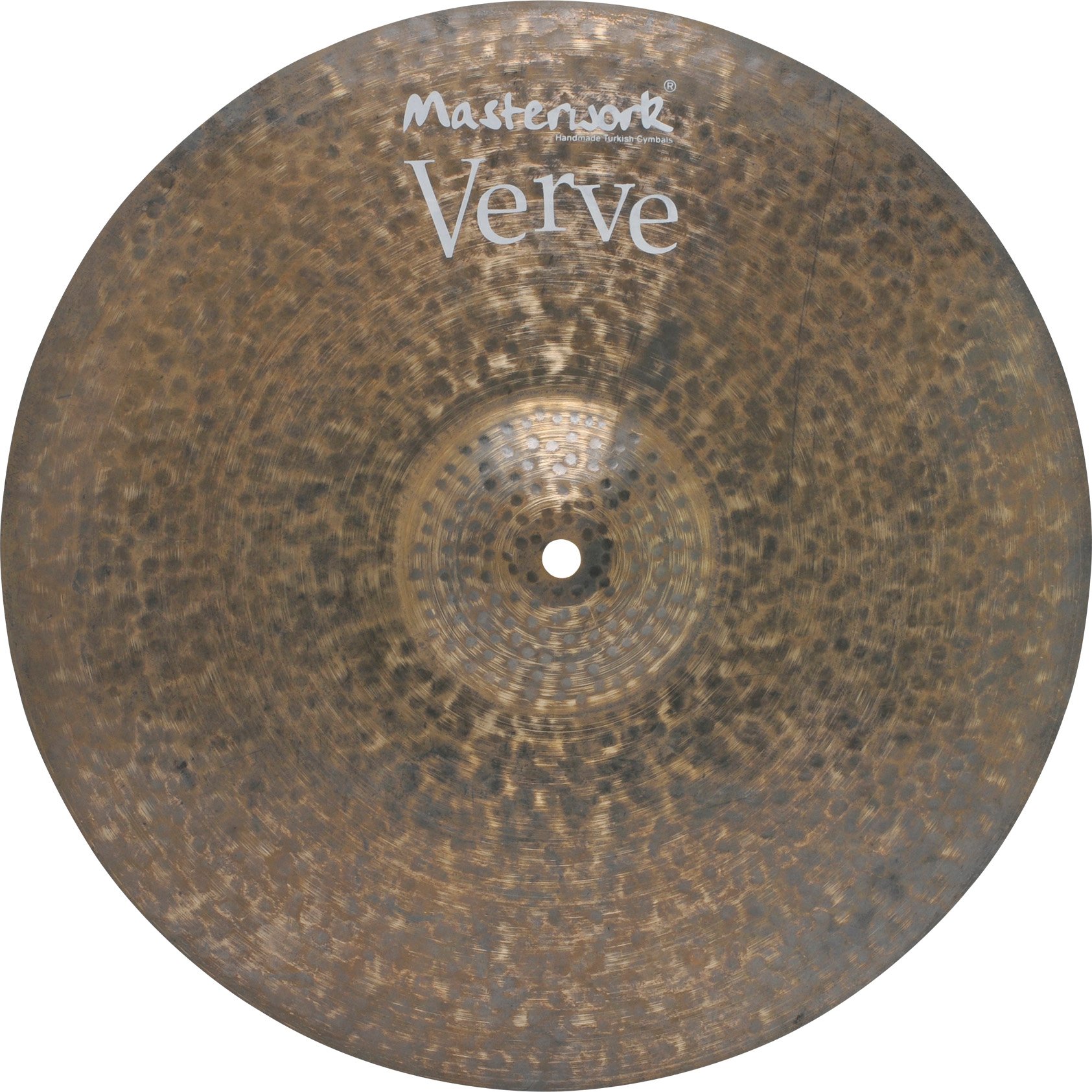 Verve Series
The Verve Series, offers you a low sustained, dry and a controlled sound. It has a unique stick definition and great warm bell. Perfect for jazz.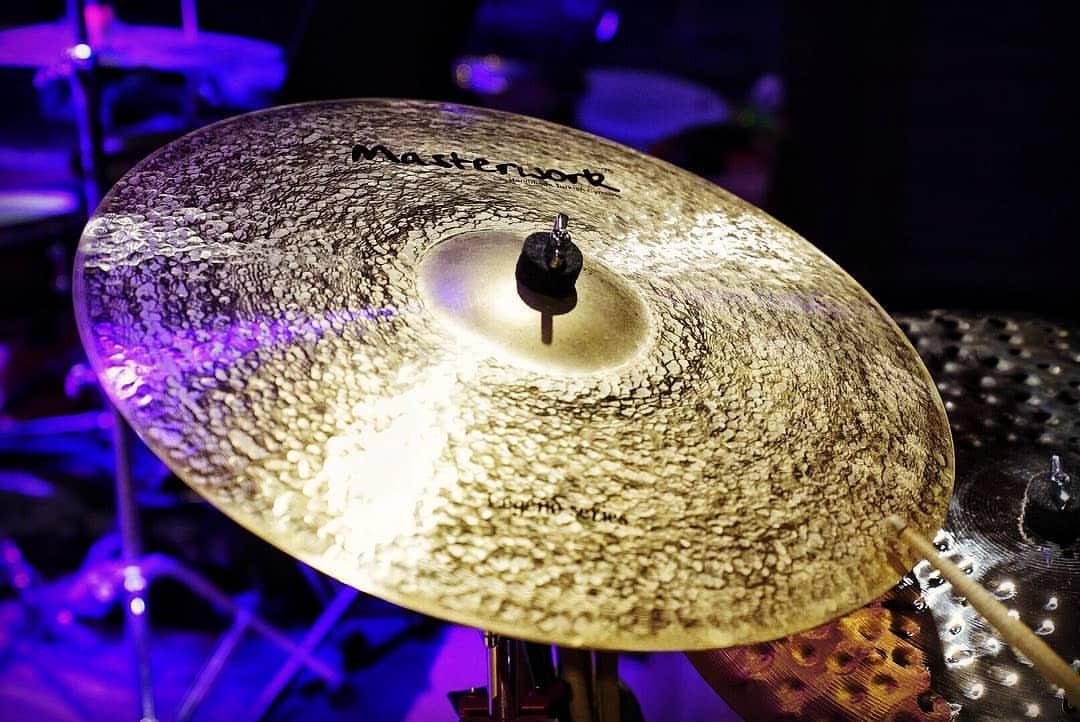 Legend Series
Legend Series is one of our old series that has been renewed. Cast bronze medium bell, classic mellow sound and good response. A bit more metal with brilliant stick sound, and a lower tone thanks to that unique surface.


Troy Series
The Troy series offers the perfect introduction to the big world of hand-hammered cymbals at a small price. The professional hand-made B25 bell bronze alloy produces a clear, warm sound that adapts perfectly to all musical styles. With a noble high-gloss finish, they form a solid base for advanced drummers who have a smaller budget but don't want to do without a professional sound that is musical and very balanced. The Troy Series is very reasonably priced, but nevertheless high-quality. The entire production process is the same as all Masterwork series, i.e. casting, hammering and turning, is subject to strict quality controls and regular sound tests. The Troy cymbals sound warm and round, fit perfectly into any style of music, but at the same time don't lack the necessary assertiveness. All Troy Cymbals from Masterwork are perfect for drummers who are just starting to learn drums but don't want to do without hand-hammered cymbals with professional characteristics right from the start.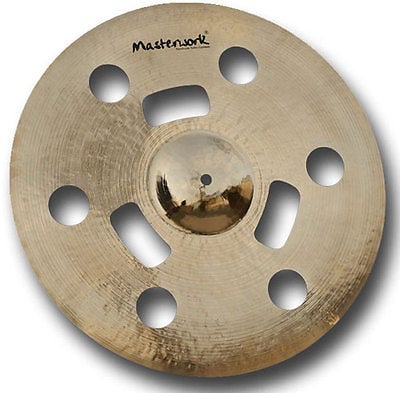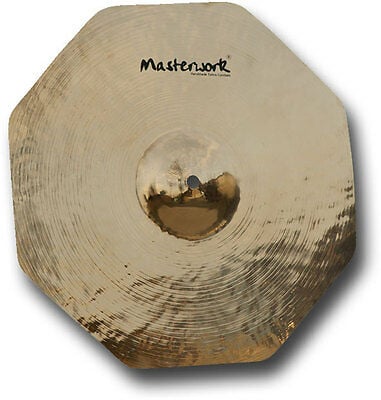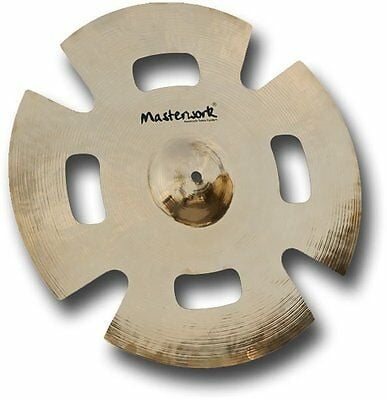 Effect Cymbals and Holes
Exciting new shapes and holes! Think of a hybrid cymbal that sounds in between a crash and a china, so to say combining the best of both worlds. Like the Beauty and the Beast. So, they are raw, they are funly, shimmering & bright at the same time. These cymbals deliver a nasty & dirty sound with an aggresive growl for musical accents and punctuation. Fast, aggressive attack and fast decay. A single or double ring of perforations on different areas and different shapes enhances their explosiveness & response.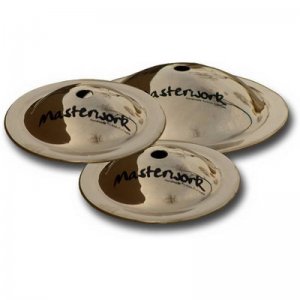 Bells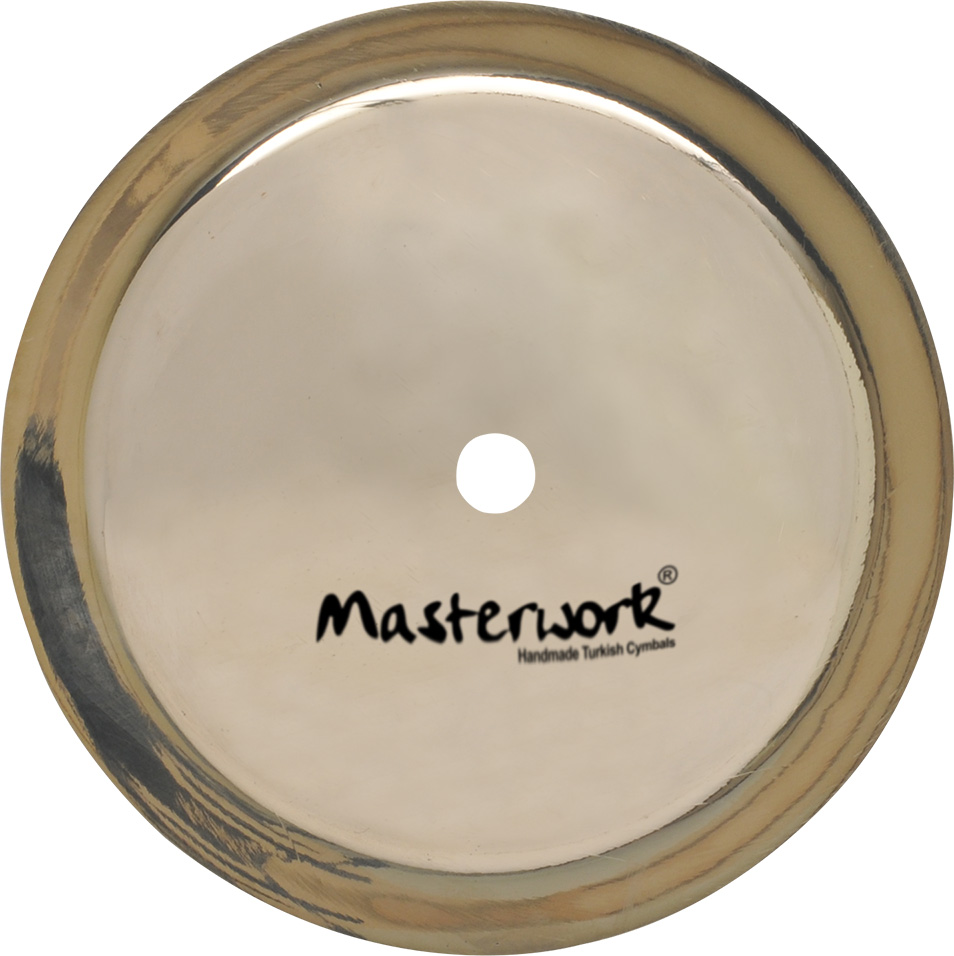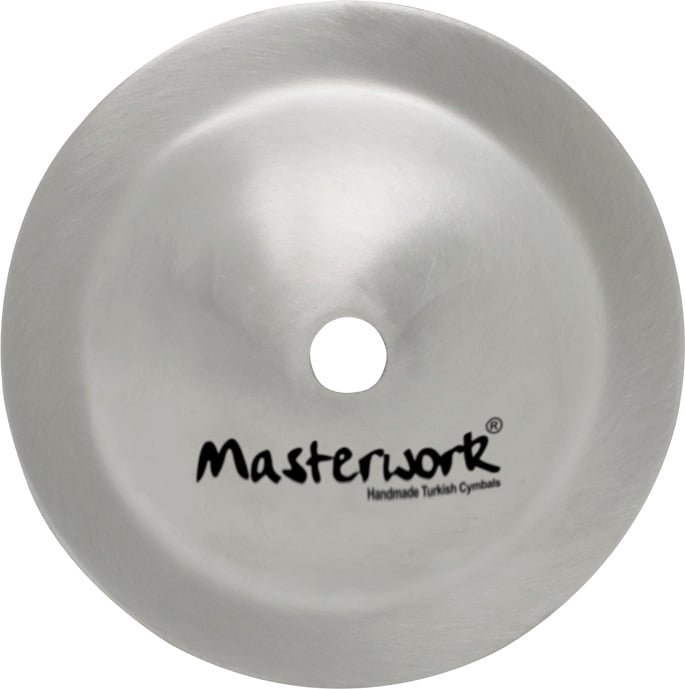 Sand Cast Bells Cup Chimes - Aluminium or Bronze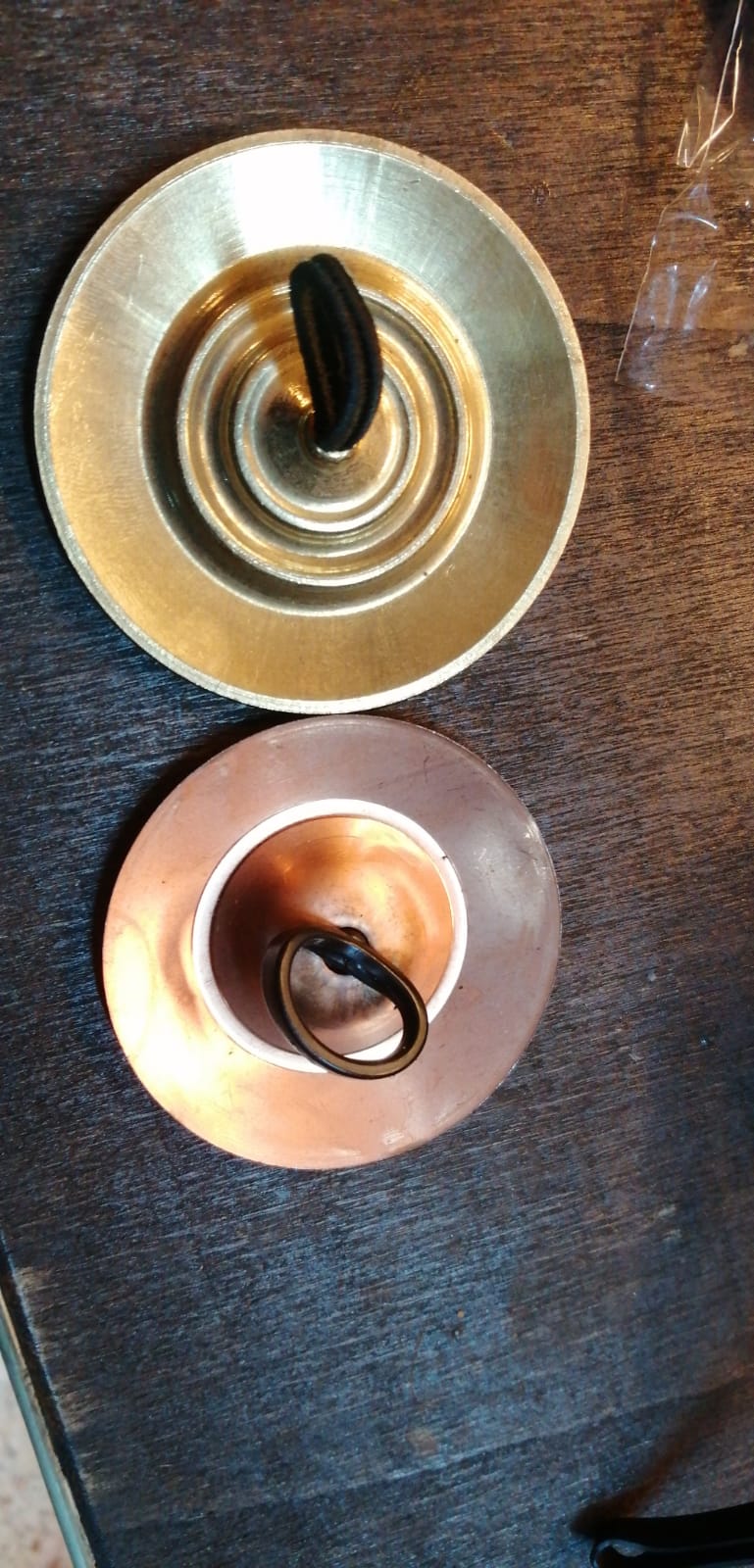 Finger Cymbals / Belly Dance Cymbals
These are the traditional Finger Cymbals that have been used by Belly Dancers of the Orient for centuries and are also played in Symphony Orchestras.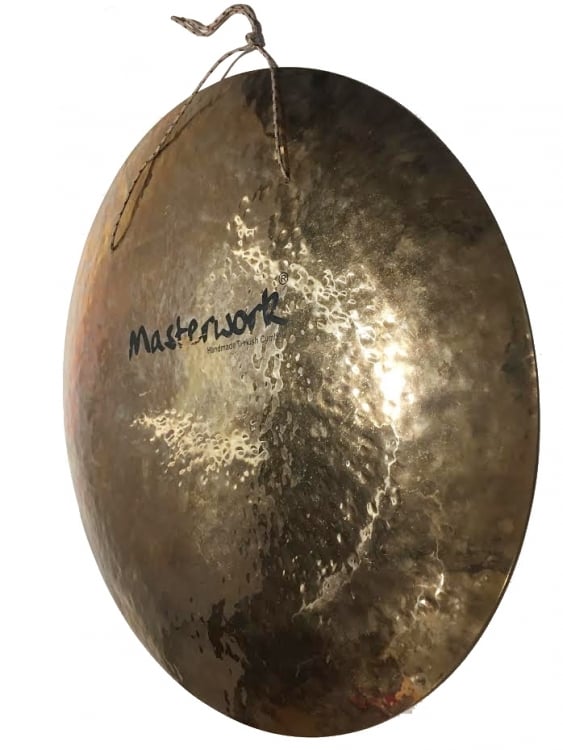 Gongs
Masterwork custom makes gongs for Your wishes and needs. Please tell us what You want and Masterwork´s cymbal craftsmen will custom build the gong according to Your specifications!