According to Hugo Pinksterboer in his "The Cymbal Book", China is often regarded as the first country where cymbals were manufactured, dating back thousands of years ago.
WUHAN, CHINA has established itself as a capital well known for producing high quality cymbals and gongs since the 1700's.  
       The cymbal-making process is a dramatic one that employs ancient techniques from the 1700's. The elements of the traditional cymbal-bronze alloy (copper and tin) is melted at around 1100-1200C, then it is poured into casting iron moulds. When it cools off, these discs are taken out from the moulds. The discs are heated into red-hot discs, and forged by our smiths into flat blanks. In the next step the red-hot blanks are fed into rolling mills until they achieve their desired thickness. Then they are reheated and cut into a circle, pressed cup, and tempered. The new emerging cymbals are placed on a steel anvil, and hammered by our smiths. In this way the different sound colors are created.
        The final step is lathing. The cymbals are attached onto a spinning lathe. One lathe man removes a thin layer of the cymbal's top side with a long steel knife, creating the tonal grooves, then sends it to a second lathe man who repeats the process on the bottom side of the cymbal.
Boutique cymbals are most often associated with Turkish tradition, but there are a number of modern smiths creating professional quality bronze in China using techniques that date back hundreds of years. Most of these Chinese cymbal makers have expanded their methods of manufacture to offer instruments that work in the rock, pop and country realms, but they've done so without sacrificing some of the complex, breathy character that defined the Eastern sound for so many centuries. The result is a fascinating balance of ultra-modern and traditional tones.
One of those Chinese cymbal producers is Wuhan-based SILKEN Cymbals. Founded by master cymbalsmith, Ken Cheng, SILKEN specializes in B20 cymbals designed for modern applications. The cymbals are forged, lathed and hammered using centuries-old techniques, but have a very contemporary feel, comparable to offerings from major manufacturers.
       SILKEN cymbals was founded in 2005. As musical styles and tastes are continually evolving, so is the art of cymbal making.
       Our innovation has resulted in an unprecedented level of choice from the most diverse offering of cymbal designs ever available and are described as "dark" or "bright," "crisp" or "mellow," "sweet" or "fierce"… "fast"… "clean"… "pure"… "rough"…. the list goes on.
       SILKEN cymbals have been proved as finest genuine CHINA handcrafted cymbals.
SHOP SILKEN CYMBALS - CLICK HERE!
SILKEN CYMBALS offers a 1 year warranty on all their cymbals on the following criteria.
If the cymbal is:
(1) broken from inside for splash and crash
(2) broken from outside and inside for hihat and ride. 

       Click pictures to enlarge them!  
       Video clips - Click here!
SHOP SILKEN CYMBALS - CLICK HERE!



COSMIC is Silken´s most versatile line - SILKEN´s standard B20 casting professional line. The sound ranges from dark and over full-bodied to bright tones.

COSMIC VIDEO CLIP


TROIS B20. A "Turk style" cymbal. Spectrum lathe top with master hammering creates a dry, dark, rich and articulated, perfect blend of high-definition sticking with warm undertones and short decay. Great for Jazz, Funk and R&B. These are cymbals that represent the high art of a cymbal smith and they are nothing like mass-produced cymbals. They have a personality, and it may take a little time to know your new cymbal and fully appreciate the unique voice, unlike any other cymbal you own, or have ever owned.

TROIS VIDEO CLIP


STUDIO HAMMERED B20. Complex hand-hammering gives this line focused, metallic sticking with bright and clean tone, and makes it perfect for studio work.


ZUSI has a wobble vibration, washy sound, is dark and warm with balanced volume, has short sustain with both crash and ride sounds, and works especially well for Jazz music.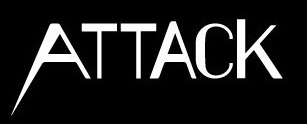 ATTACK B20. With brillantly finished body, the ATTACK line is aggressive, powerful and loud, dark, complex, trashy and a bit gongy. Elaborate hand-hammering creates a masterpiece style, that allows a range from defined ride sticking to punchy crash bursts. They have short sustain and clearly cut through music in both live and studio settings. the Attack line is just what you need for hard rock and heavy metal drumming.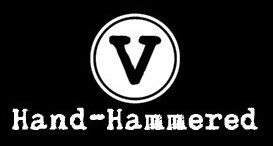 V-LINE Hand Hammered B20. Originated in Wuhan and inherited through the centuries of craftsmanship, these vintage cymbals are characterized by a softer sound and lower pitch, unlike the modern series with brighter and higher tones. This "Mellow" series has a dark yet warm character with a rich, full body and smooth tonality which resembles the classical retro style.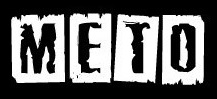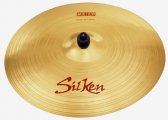 METO B8 Pro-Level. Crafted of B8 alloy to deliver bright cutting sound for performance, the METO line is the ideal choice for the budget-minded drummer looking for great value in an all-purpose cymbal.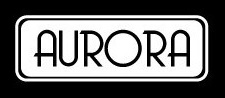 AURORA. Pure Brass cymbals. Starting level cymbals.
LOW VOLUME CYMBALS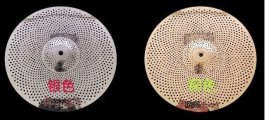 LOW VOLUME CYMBALS. These produce up to 80% less volume, thus making them ideal for practicing or for low volume playing. Low volume cymbals come as complete sets in Chrome Shine or Brass Coat.
Set 1: Hi-hats 14", Crash 16" + Ride 20"
Set 2: Hi-hats 14", Crash 16" + Crash 18" + Ride 20"
LOW VOLUME CYMBALS VIDEO CLIP

SHOP LOW VOLUME CYMBALS - CLICK HERE!

METAL LINE


METAL LINE - Stainless Sheet Cymbals - Silvery Shine and Brass Coat. The Metal Line cymbals come as a complete set of Hi-Hats 14" + Crash 16" + Ride 18".

CHINA CYMBALS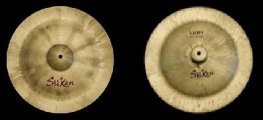 CHINA B20 Rock China and Lion China.
EFFECT CYMBALS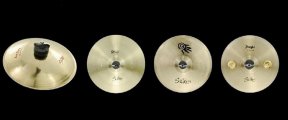 EFFECT CYMBALS: B20 8" Bell, 8"+10" Stack, 12" Hand-Hit, 10" Jingle
MARCHING

MARCHING B20
SILKEN GONGS COMING SOON!
See sample video HERE!
Click pictures to enlarge!
Video clips - Click here!