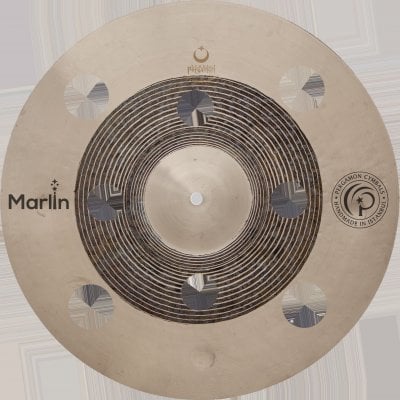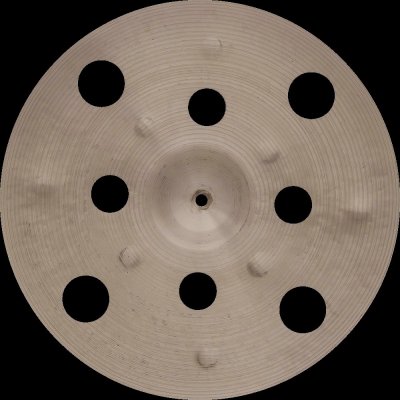 Contrary to standard effect crashes from other companies, all Pergamon effect crash cymbals are hand made. This makes the cymbal more organic, natural sounding and adds more durability.
As a result of the dimensions, quantity and position of the well arranged holes, Marlin sounds sharp, focused and full. This situation also adds more durability.
The lathing style and large hammered spots results in a controlled and focused sound. The feeling is dense and constant.

VIDEO EFX 18" Compilation: Nautilus-Vortex-H2-Marlin